The summer of 2023 brought with it a breath of fresh air and innovation in the fashion world, with the latest trends in clothing and accessories capturing the attention of style lovers around the world. This season, Italian craftsmanship excellence has combined with the originality and comfort of slippers, making them the must-have for women and men. The Italian fashion brand "Le Ciabattine" is at the center of this summer revolution, thanks to its slippers and the new line of capsule collection bags.
The Call of Made in Italy Craftsmanship
In an era where fashion is often characterized by mass production and globalization, "Made in Italy" continues to be synonymous with high quality, refinement and craftsmanship. Le Ciabattine have embraced this Italian tradition, combining expert craftsmanship with a unique creative spirit. Each pair of Le Ciabattine ciabattines is made with care and attention to detail, ensuring a high quality shoe that adapts perfectly to the foot.
Clothing Trends for Summer 2023
Summer 2023 saw a fusion of bold and sophisticated styles. Dominant trends include:
Vibrant Shades and Floral Print: Bright colors and floral patterns dominated the runways. From bright citrus tones to pastel hues, the explosion of colors offers a touch of cheerfulness and light-heartedness to hot summer days.
Light Fabrics and Transparencies: The use of light and transparent fabrics is a strong trend for summer 2023. Chiffon, organza and silk dresses offer an ethereal and romantic look, ideal for summer evenings.
Cut-Out and Crossed Details: Strategic cuts and openings in the garments create effects of surprise and sensuality. Dresses with criss-cross details add a touch of elegance, revealing the skin in a subtle and sophisticated way.
Oversize fit: Comfort was the central point of the 2023 summer trends. Oversized silhouettes, such as loose shirts, trousers and jackets, have conquered the hearts of those who love a casual but fashionable style.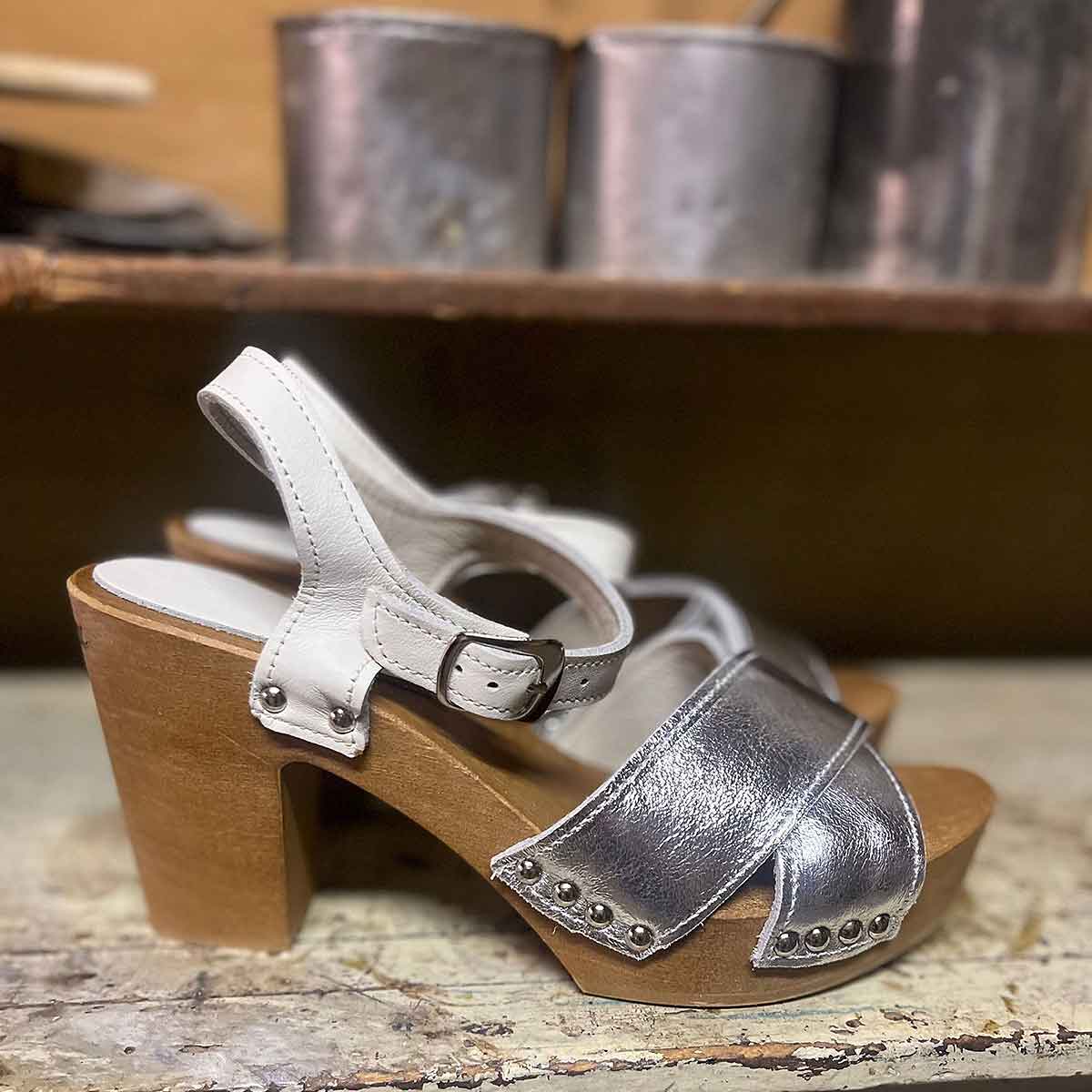 Le Ciabattine: The Art of Comfort
Le Ciabattine have been able to perfectly interpret the 2023 summer trends, offering a range of slippers for women and men that combines comfort and style. The footwear is made with fine materials and innovative designs, ensuring adequate support and a feeling of well-being throughout the day. Whether it's a walk on the beach or a night on the town, Le Ciabattine are the ideal accessory to complement your summer look.
The Capsule Collection of Bags: Versatility and Elegance
In addition to their renowned collection of slippers, Le Ciabattine have launched a new line of capsule collection bags. These bags represent the perfect synthesis between versatility and elegance, suitable for any occasion.
Crafted from high-quality materials and available in a variety of shapes and colors, these bags add a touch of sophistication and functionality to any outfit.
In conclusion, summer 2023 was marked by the encounter between Italian craftsmanship and bold and sophisticated clothing trends. Le Ciabattine, with their passion for quality and aesthetics, have positioned themselves at the center of this synergy, becoming the reference brand for those seeking comfort, style and originality. With their slippers and the new line of capsule collection bags.
The Ciabattine demonstrate that "Made in Italy" and innovation can go hand in hand, satisfying the needs of an audience increasingly attentive to quality and fashion.